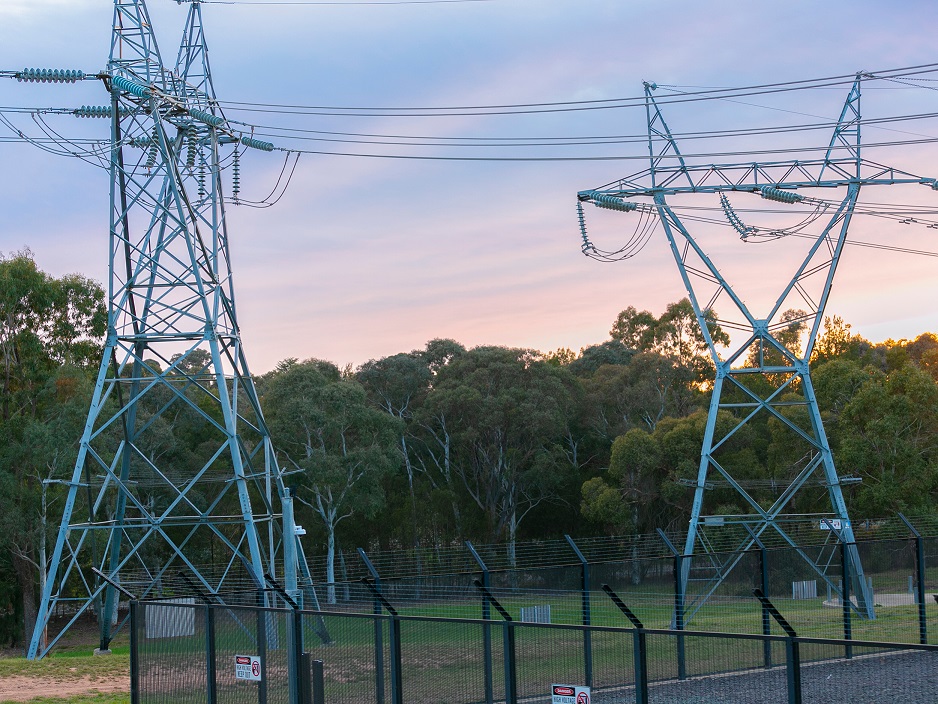 Energy Made Easy, found at https://www.energymadeeasy.gov.au/, is an online tool that allows individual or small businesses to review the tariff options available to them in just a few simple steps. It is an Australian Government service provided to easily compare energy companies and is operated through the Australian Energy Regulator, so it has no bias towards a specific retailer.
Information Required for the Assessment
The first thing that the tool asks for is the energy source you wish to assess. The options available are electricity, gas, or both.
Then you will need to enter your location (by suburb or postcode), followed by the size of household/business. This ranges from a one person household to a small business (under 100 MWh/year). For a business larger than this, see our article on all the easy tariff review methods available.
The final step involves entering your billing data. There are three options for this:
You can enter your NMI (National Meter Identifier, which is found on your energy bills) and the tool may be able to access metering data and use this for the assessment,
You can also upload PDF copies of bills, or
You can manually enter billing totals
If you can provide a minimum of 12 months of data, this will improve the accuracy of the assessment. Also, if you are able to get data from the NMI function, this can be a useful way to identify your annual consumption.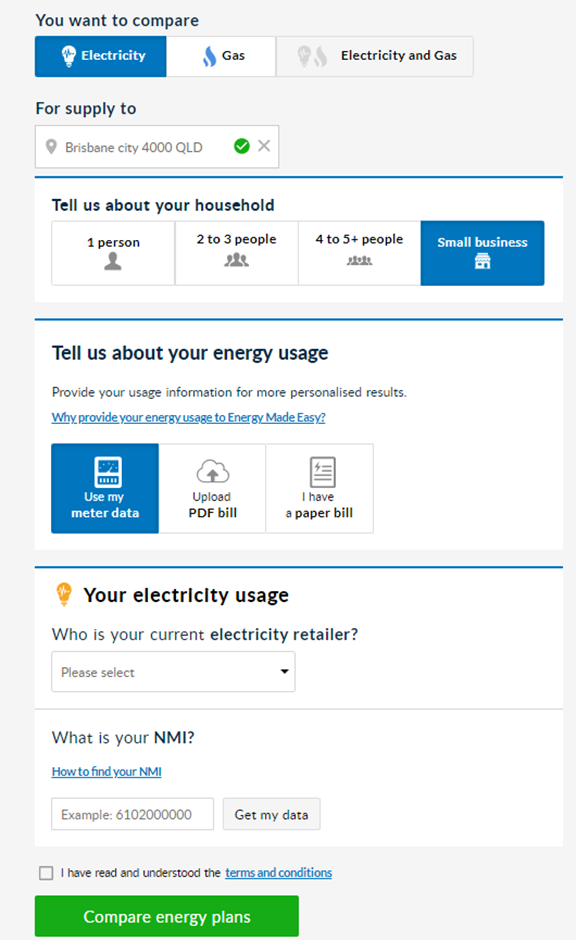 Important Factors
If you review your total energy costs (including any current loyalty discounts) and find a cheaper provider on Energy Made Easy, you may be able to contact your current provider for cheaper rates.
Consider contract lengths as some lower-priced tariffs may come with 24 month contract conditions. Depending on your site situation, this may be an issue for you.
Ensure you pay attention to temporary or conditional discounts such as early payment/pay-on-time, loyalty, sign-up and other offers. Take note of the expiration of these discounts when comparing tariffs, especially if they do not apply for the entire length of a contract. Also note any late fees or additional payments that may apply.
Being enticed by higher feed in tariffs can be a false economy, particularly when used for solar sizing purposes.
Higher rates may be offered for a limited time as a promotional offer and may have higher usage costs to compensate. Also, for an optimal sized solar system there should be a minimal amount of feed in from your system (see our article on solar sizing for more information)
Regardless of if you find a cheaper rate or not, it is always useful to contact your provider and see if they can offer cheaper rates or additional discounts to your account. Be aware that retailers will update their rates every 12 months, so it is important to also review your tariffs annually!